Indulge in an extraordinary steak experience with dry aged meats from The Meat & Wine Co. This premium steak will make it challenging to return to conventional cuts, as our dry-aged steaks are infused with irresistible flavours that elevate the dish to new heights.
Currently, we're showcasing a delectable honey and thyme flavour infusion; a timeless combination that balances a delicate sweetness with a touch of savoury goodness in every bite. This perfect blend of flavours is sure to delight your taste buds and enhance your steak experience.
Here's a little more about our honey and thyme infusion, our AGED program, and where you can get your hands – or your knife and fork – on one for yourself.
Honey and thyme: A match made in steak heaven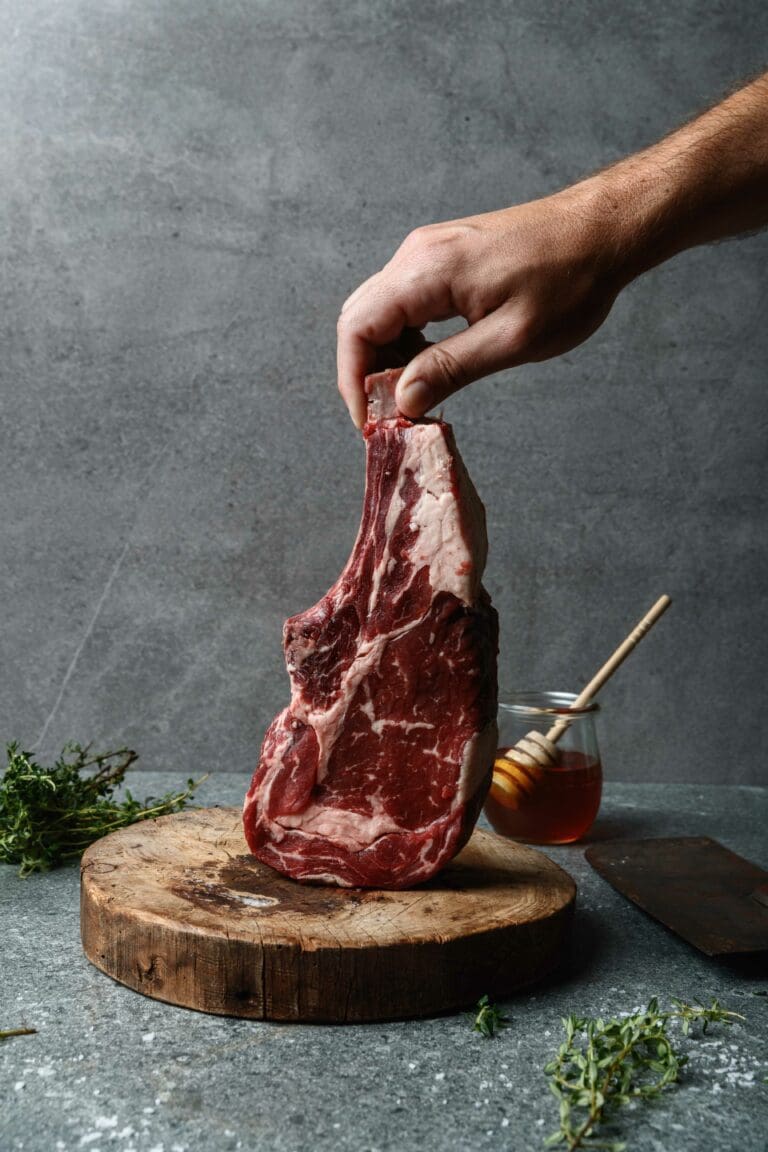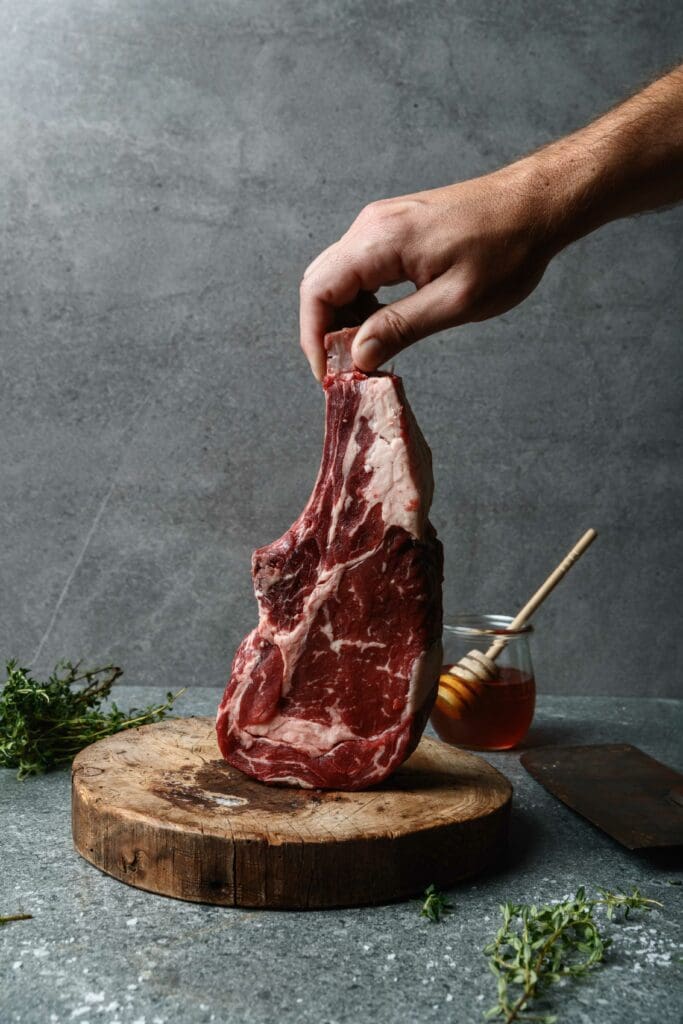 Honey, a natural sweetener that never spoils, has been a staple ingredient in cooking for centuries. Whether it's used in baking, drinks, or paired with steak, its versatility and rich flavour make it a must-have ingredient in any kitchen.
Thyme, on the other hand, is a highly aromatic herb that brings a burst of flavour to any meal it's added to. Its commonly used in savoury dishes such as breads and cheeses, but its delightful herbal taste and scent make it the ideal companion to meats.
The result of this honey and thyme pairing with dry aged steak, is a unique flavour profile that lingers on the palate and tantalises the taste buds. Our exclusive ageing process ensures that every mouthful from of our dry aged steak is infused with the optimal balance of sweet, savoury, and rich flavour.
Of course, this flavour infusion doesn't come naturally for aged steak; it's all part of our special ageing process.
Infusing steak with our exclusive ageing process
The AGED program at The Meat & Wine Co is our magnum opus, which is why we have quickly become the most sought-after restaurant for dry aged steak in London.
We take pride in our exclusive ageing process, which involves carefully ageing premium cuts of meat for six weeks in a controlled environment. This breakdown of proteins and fibres leads to a more tender and flavourful dining experience, unparalleled by any other method.
Our technique sets us apart from the competition. Instead of allowing a hard crust to form over the steak during ageing, we slather it with a generous amount of wagyu butter. This not only keeps the steak from developing the hard crust, but also infuses it with rich flavour from the butter and animal fat. In doing so, we minimise waste and maximise taste. We also change the flavour of the wagyu butter every three months.
Our creativity and passion for flavour shines through in our choice of infusions. We've recently experimented with black garlic, and our current honey and thyme flavour infusion is simply incredible.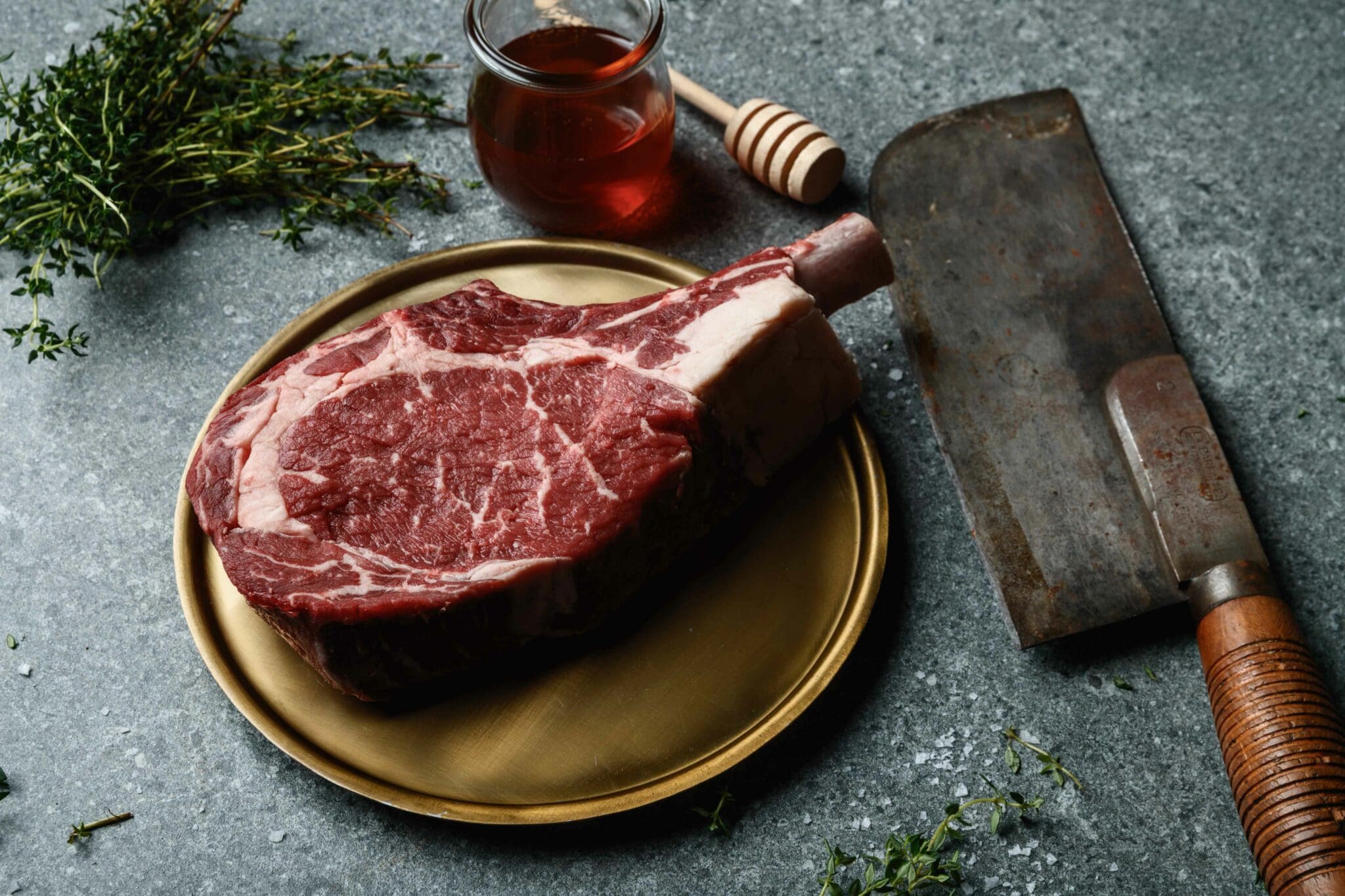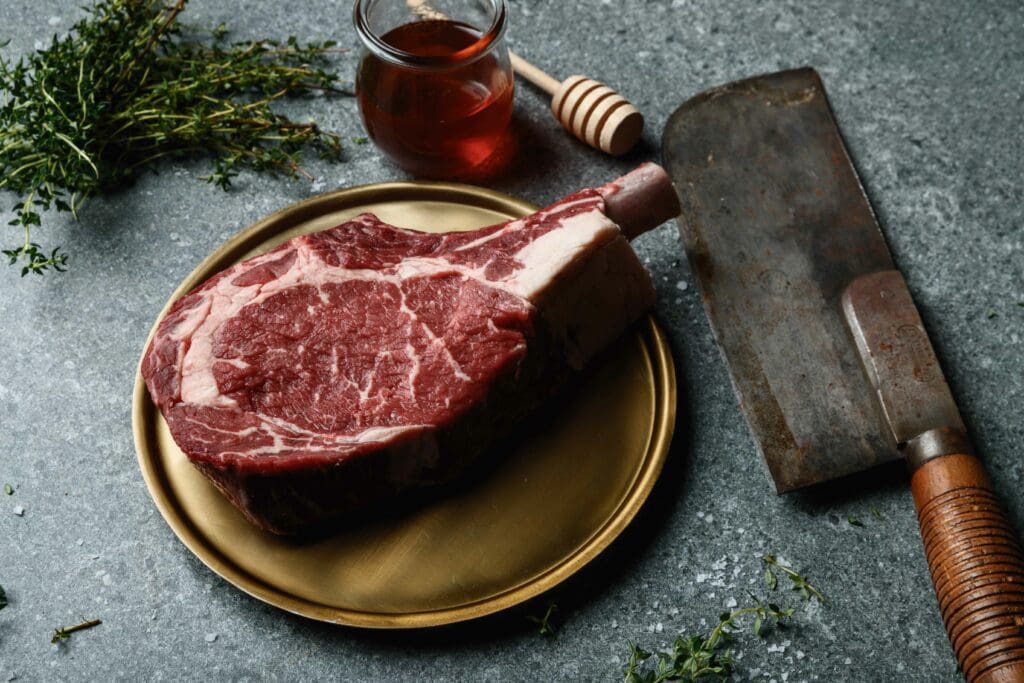 Spoil yourself with a truly unique dining experience before it disappears! Our honey and thyme infused dry aged steak is a limited-time offering that you don't want to miss.
Crafted with care and precision, each batch takes up to two months to create. So, make your reservation at The Meat & Wine Co today and savour the exquisite flavours of this limited edition dish before it's too late.