Mother's Day is a special occasion to celebrate the incredible mums in our lives and show them how much they mean to us. Finding the perfect gifts for Mother's Day can be challenging, especially if you want to make it extra special. But whether you're looking for a sentimental, practical, or indulgent present, we've got you covered with a list of unique and thoughtful Mother's Day gift ideas that will make her feel loved and appreciated.


Photo credit: Bulgari Hotel London
If you're searching for a luxurious way to pamper your mum, a spa day in London is a fantastic choice. Here are some of the best spa day options for Mother's Day:
Located in the prestigious Bulgari Hotel, this 2000m² spa offers a wide range of services inspired by both Western and Eastern traditions. From relaxing massages to invigorating facials and body treatments, there's something for everyone at The Bulgari Spa. Your mum will also enjoy access to the spa's beautiful 25-metre swimming pool, sauna, and steam room.
This award-winning spa is housed in one of London's most famous hotels, The Dorchester. The spa provides a variety of treatments, including body wraps, beauty boosters, and massages, as well as access to the spa's relaxation room, steam room, and hydrotherapy pool. 
This luxurious spa is located in the heart of Mayfair and offers numerous treatments designed to promote relaxation, rejuvenation, and well-being. From Swedish and deep tissue massages to bespoke facials and body treatments, the spa at Four Seasons Hotel has it all.


Photo credit: The Connaught Hotel
Afternoon Tea is one of the most well-known British traditions and also makes one of the best Mother's Day UK gifts. Here are two outstanding choices:
Enjoy a unique twist on traditional afternoon tea at Jean-Georges in The Connaught. This stylish neighbourhood restaurant features floor-to-ceiling windows and Louise Bourgeois' artworks. Your mum can indulge in finger sandwiches infused with South-East Asian flavours, followed by warm scones with Cornish clotted cream and strawberry jam. Then there's a heavenly selection of pastries that can be washed down with some quality champagne.
Pasticceria Marchesi is one of Milan's oldest and finest pastry shops, with a spectacular location situated on Mount Street. Renowned for its delectable patisserie, signature chocolates, and classic Panettone, this is the perfect destination for any mother with a sweet tooth.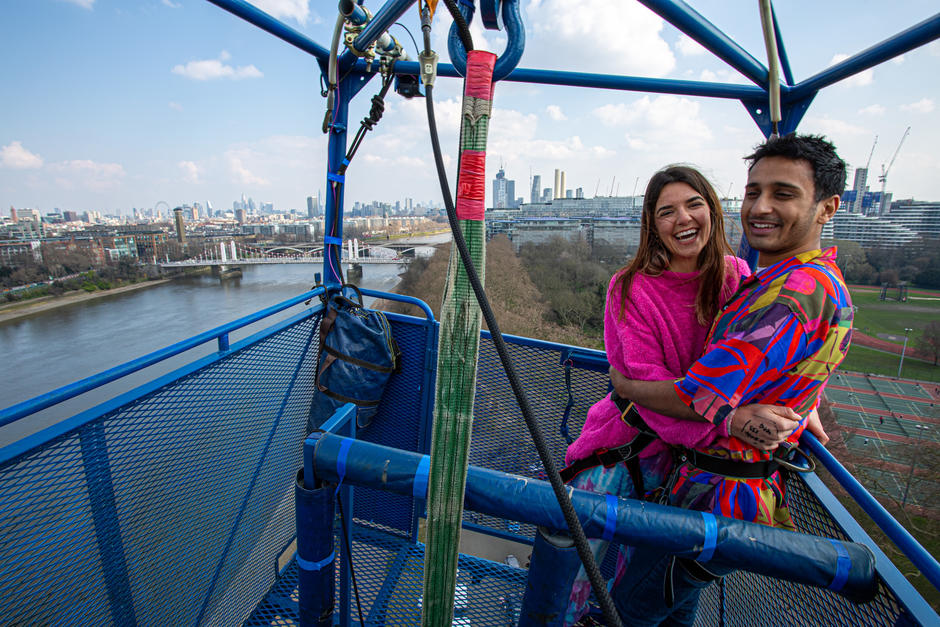 Photo credit: UK Bungee Club
Here are some exciting options for adventurous mothers:
Bungee Jumping At Battersea Park
Bungee jumping is one of the most pulse-racing activities you can do in London and one of the most unique Mother's Day gifts you could give her. The professionals at UK Bungee will ensure everything is completely safe, while Battersea Park is an ideal location for beginners and experienced jumpers alike, with a bird's eye view of the stunning River Thames. 
Escape rooms can be great fun for the family on Mother's Day, and things are taken to a whole new level with this purpose-built game based on the hit TV show, Sherlock. You'll need to uncover a series of clues, conundrums, and codes that need to be cracked in order to solve the mystery.
Design Your Own Bespoke Perfume
The Perfume Studio has made creating your own signature scent a fun and easy experience. They offer plenty of fabulous options where your mum can name and take home her unique perfume, making it one of the more personalised Mother's Day gifts.
Dine at The Meat & Wine Co.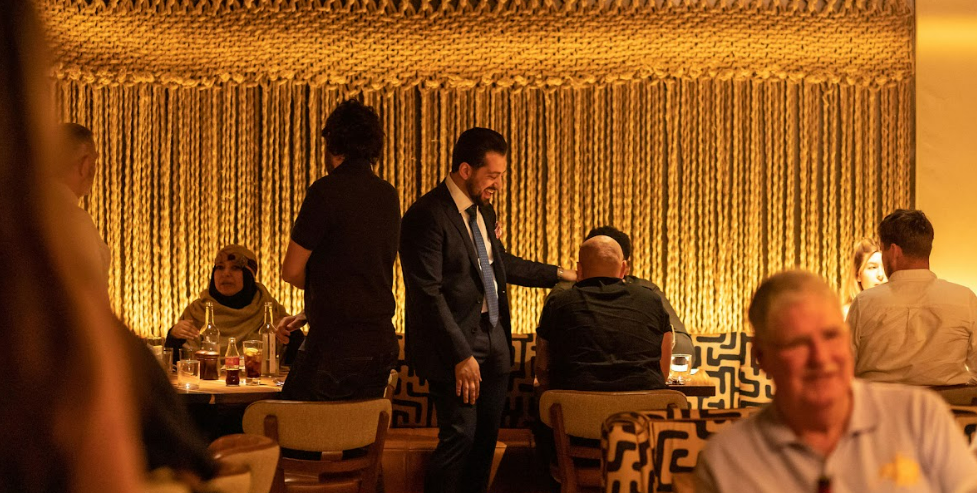 To finish off the perfect Mother's Day, nothing beats an evening of fine dining. There's no need to look any further for restaurants in London Mayfair, as our award-winning culinary team has prepared an extensive A la Carte menu.
Entrée
To kick things off, you can enjoy our lightly fried calamari, served with cucumber, onion, lemon, and nam jim sauce for a perfect blend of flavour and texture, or try our succulent King Prawns, accompanied by XO butter, fermented chilli sauce, and coriander. But for the ultimate indulgence, we'd recommend our Japanese A3 Wagyu Skewer – 100g of certified Kagoshima A3 Wagyu beef, served with caviar, garlic crème fraîche, chives, and charred sourdough. 
Mains
For the mains, it's hard to go past the iconic premium steaks that have made us the best steak restaurant London. From the richly marbled Wagyu to our signature in-house aged beef, each cut promises a culinary journey like no other. You can complement your steak with a glass of wine or a cocktail from our extensive drinks list, with our friendly staff on hand to recommend the ideal pairing.
If steak isn't your preference, we offer an excellent range of culinary masterpieces such as our Catch of the Day or our sumptuous Celeriac Risotto made with salt-baked celeriac, creamy arborio rice, and puffed pearl barley. And don't forget about our legendary chicken skewers, which are basted with Mozambique peri-peri and lemon. 
Dessert
No Mother's Day celebration is complete without indulging in something sweet. Our decadent dessert menu offers a range of classic flavours that rival any Mayfair restaurants London, including our must-try Chocolate & Hazelnut Fondant, with a melted white chocolate centre and hazelnut praline gelato. If you're looking for a lighter option, our Crème Brûlée is a wonderful choice, served with a ginger snap biscuit, whipped mascarpone, and lemon balm. Or for those who want to go all out, try our unforgettable Layered Wagyu Fat Delice, featuring a combination of chocolate and nut brownie, peanut butter caramel, chocolate mousse, Wagyu fat, chocolate ganache, dehydrated peanut butter, and coconut ice-cream.
Be sure to book your table for Mother's Day today!