There's nothing like a fantastic cocktail to get the night started, or to pair with incredible dishes and desserts. 
The best cocktail bars in Mayfair can highlight just how incredible a great cocktail can be, whether you're looking for a sophisticated take on your favourite classic cocktails, or whether you're looking to explore the menu for something new. 
Usually, ordering a cocktail comes down to finding a base spirit or liqueur you enjoy, and building upon that. Because the best cocktails build upon each element, layering and complementing to create something magical in every sip. 
Let's take a closer look at the major cocktail bases available, what makes them special, and some of their best creations.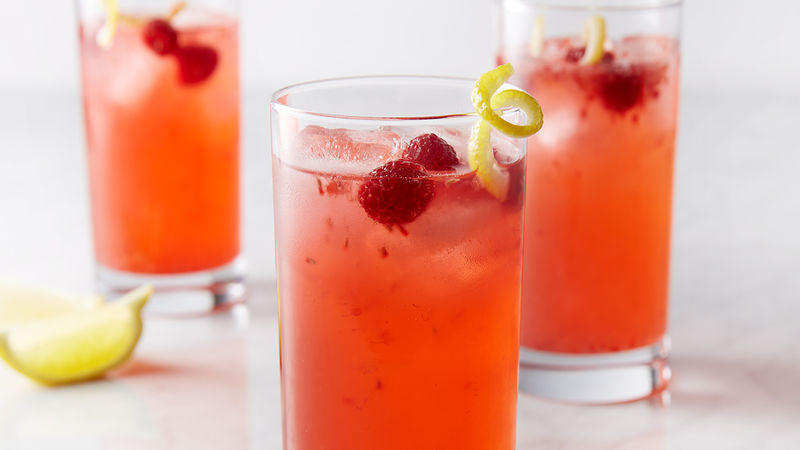 Photo credit: Tablespoon
Every cocktail menu and wine bar will include at least a couple of vodka-based cocktails. This classic spirit is at the heart of numerous famous cocktails, and is also a favourite of bartenders as a base for new creations.
That's because vodka is typically flavourless and odourless on its own, which means you can easily build on it, both with subtle additional flavours and strong ones. It's the alcoholic equivalent of painting your walls white at home, because any colour and flourishes will work well with white. 
One of the most beloved vodka-based cocktails is the classic Moscow Mule, a refreshing and summery drink of ginger ale or beer with mint and lime juice. The vodka takes a backseat to these three powerful flavours and creates a delightful and easy-to-drink cocktail for any occasion. Many bars and restaurants offer their own version, such as our very own Mayfair Mule, which steps this cocktail up a notch with kaffir lime leaf infused vodka, fresh lime, and ginger beer. 
Vodka is also the standard base for a Bloody Mary, a savoury cocktail that's said to be a hangover cure. With tomato juice, Worcestershire sauce, celery, and salt, this flavourful cocktail is a delicious and salty treat.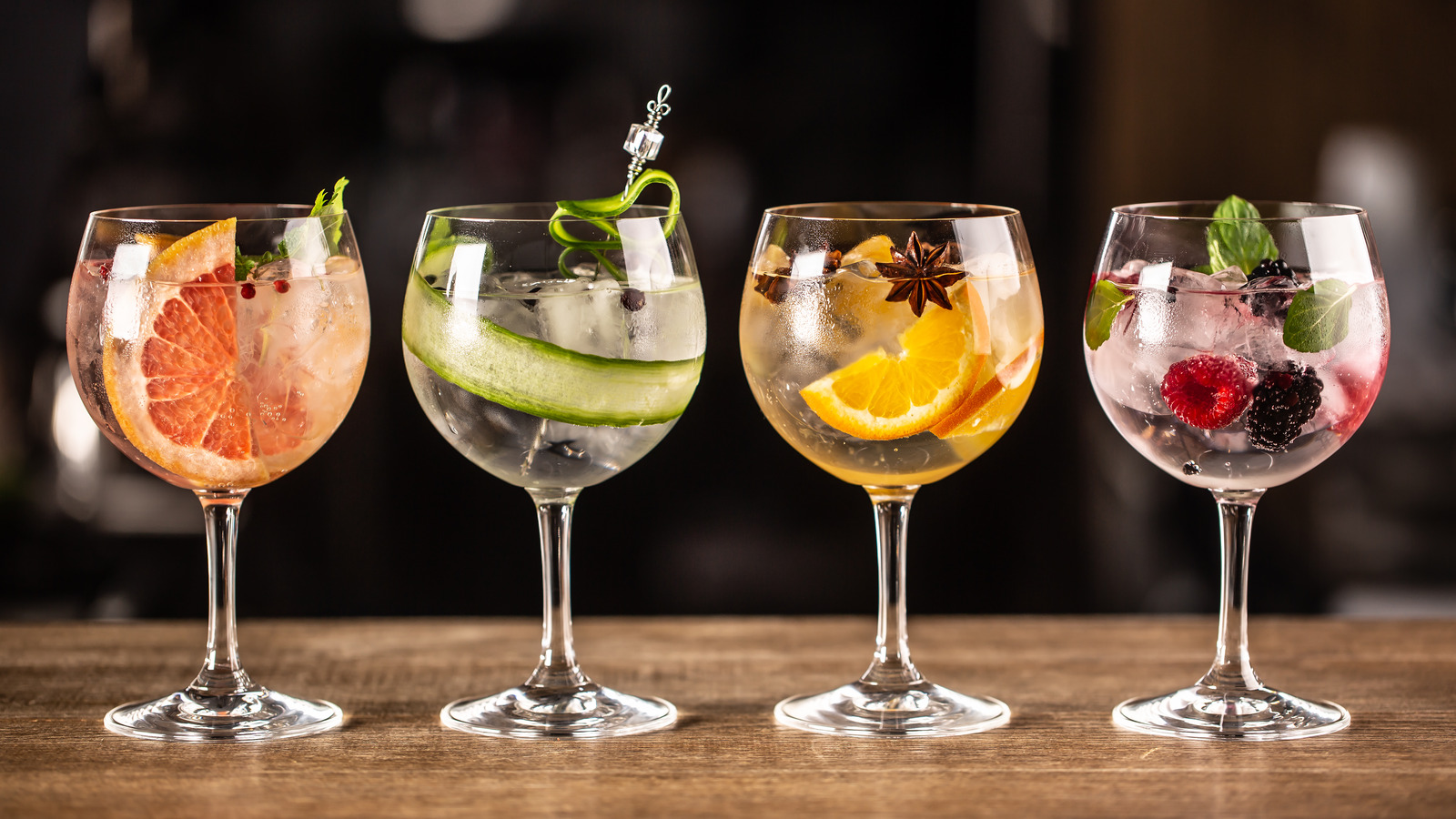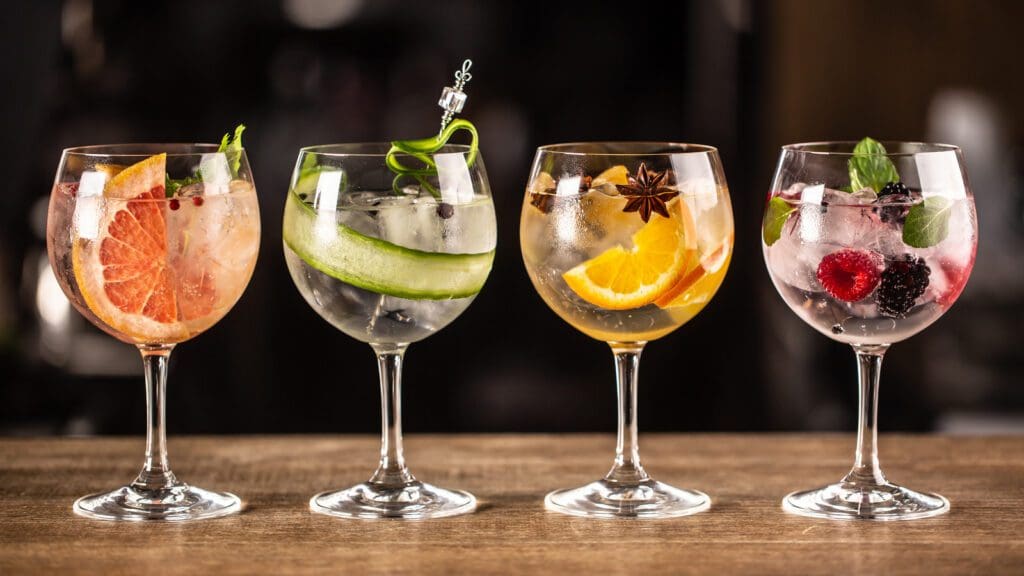 Photo credit: Tasting table 
Gin is currently enjoying a moment in the spotlight, with a huge variety of gins available with every flavour infusion imaginable. 
Traditionally, gin gets its main flavour from juniper berries, which typically gives it a lively herbal flavour. Different modern versions offer their own flavour profiles, usually keeping to the floral and herbal areas, which gives gin based cocktails a summery, vibrant taste that pairs well with a variety of mixers and liqueurs. 
Naturally, the classic Gin and Tonic cocktail is arguably the most famous of gin-based drinks. With a slice of lime, it's a simple and refreshing cocktail that is loved almost universally. 
On the other end of the scale, you'll find decadent gin-based cocktails such as our Blood Orange Spritz. This bright and flavourful cocktail is made with blood orange gin, Pimm's, fresh lemon, lemon squash, and prosecco for a citrusy and sparkling cocktail that's ideal for sunny days and celebrations.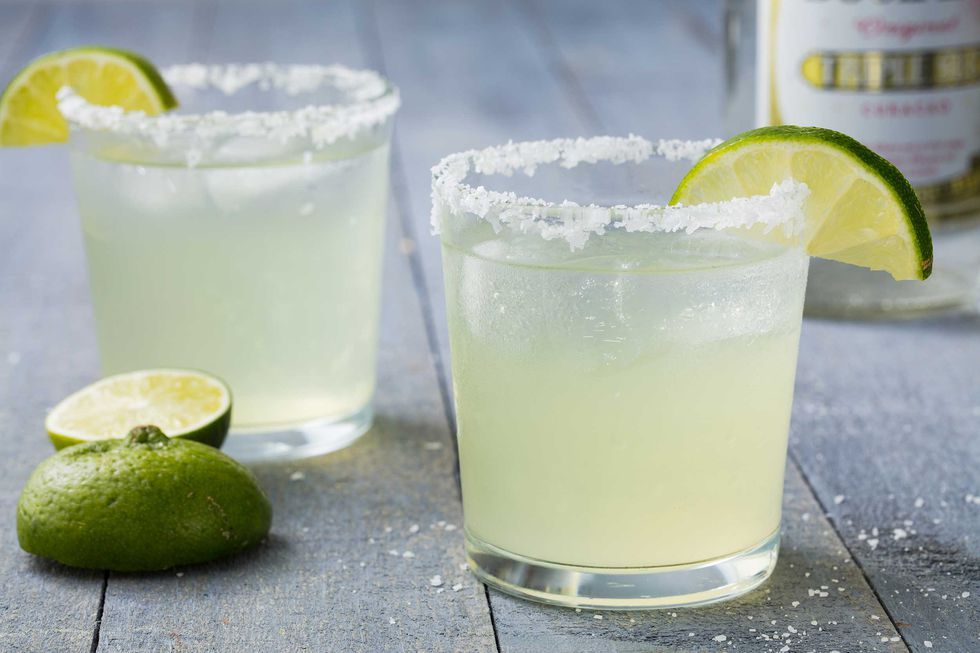 Photo credit: Town & Country Magazine

Tequila is something of an acquired taste, with many cocktail drinkers either loving or hating this distilled liquor. It comes from the agave plant, and is just as often served neat as a shot with lime and salt, as it is used as the base of a cocktail. 
It typically has its own unique strong fruity and earthy aroma and flavour, which is why it is often the star of the show in any cocktail, rather than a subtle taste in the background. 
Perhaps the most well-known tequila-based cocktail is the tequila sunrise, a bright and fruity drink made with orange juice and grenadine to create a tipple that looks like a sunrise – and tastes best while watching a sunset. 
At The Meat & Wine Co, you'll find a fun tropical and summery Tommy Bahama cocktail, which uses tequila blanco, fresh lime, passionfruit, coconut, and agave syrup to create a stunning drink that will make you feel like you're relaxing on a beach in the Bahamas.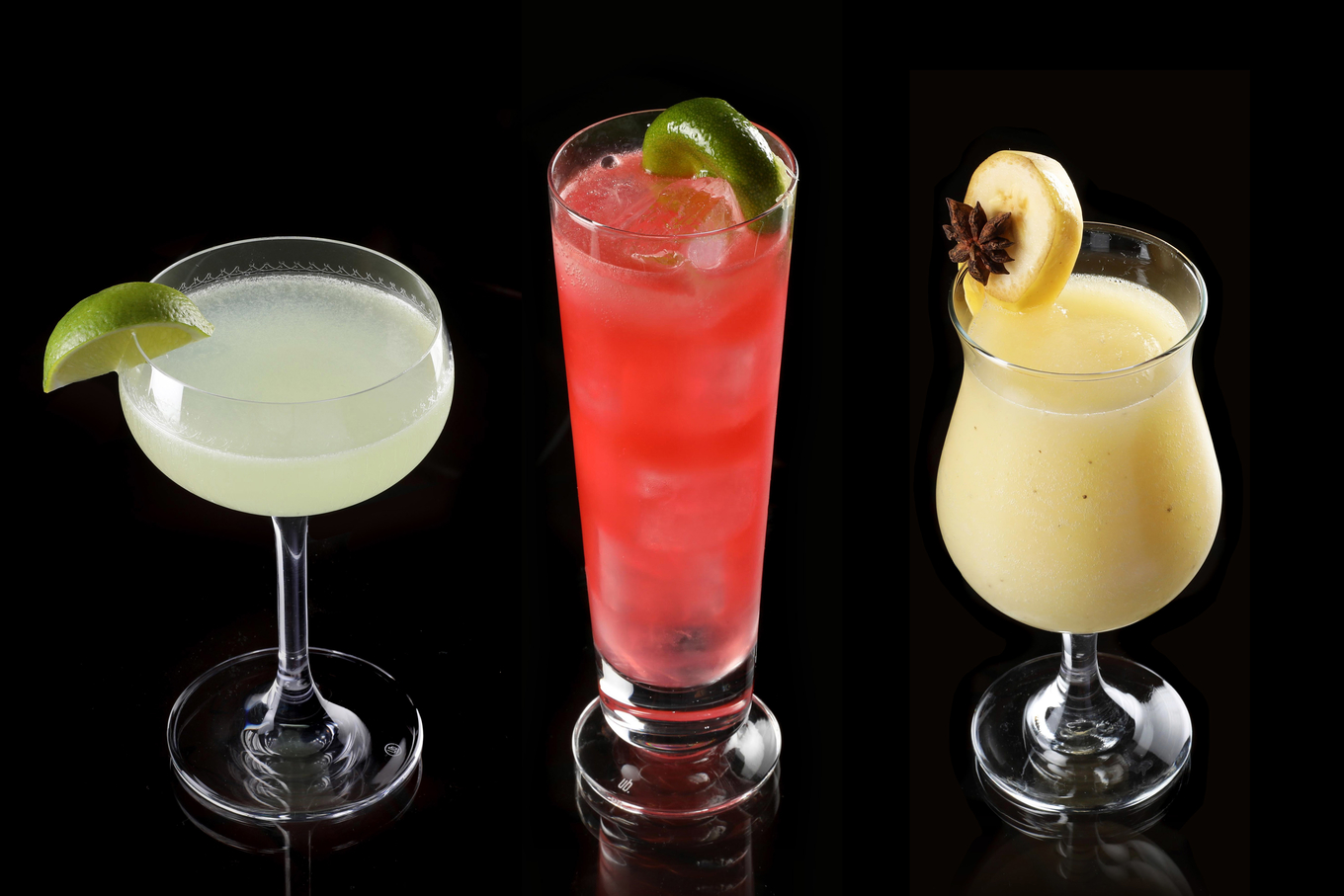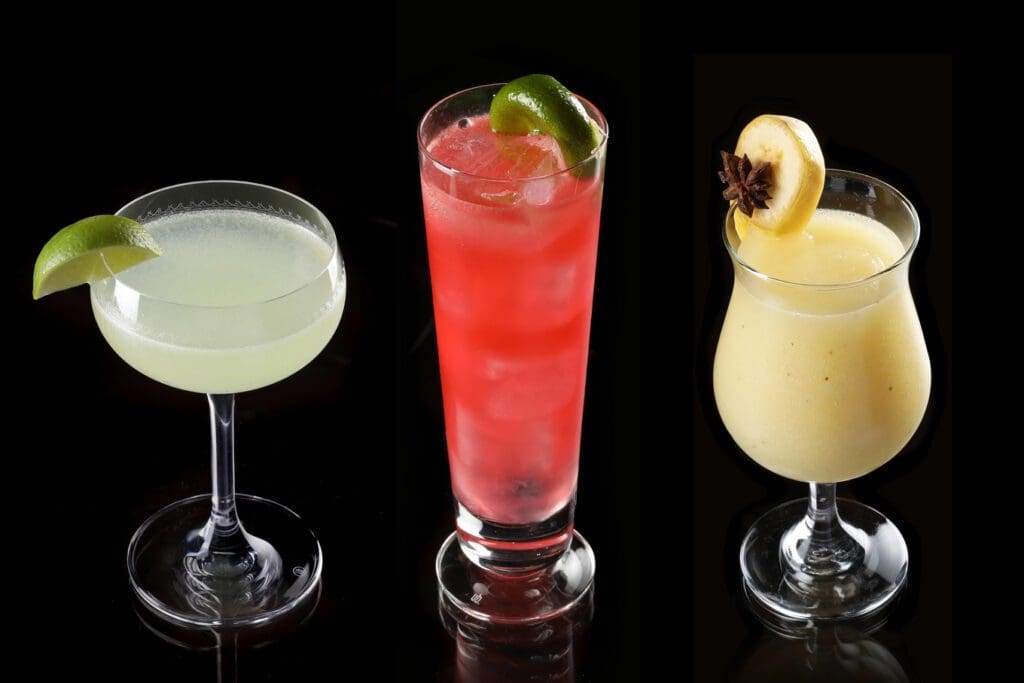 Photo credit: Difford's Guide
Wherever there's sugar, there's usually also rum, which has created a smorgasbord of incredible rums from all over the world. Made by distilling and fermenting sugarcane molasses and juice, this popular whiskey offers a rich and flavourful base to many cocktails. 
Thanks to its smooth and rich notes, it's the kind of drink that creates a wide range of delicious drinks. The classic Mai Tai is made with white rum, curacao, orgeat syrup, and lime juice for a bright and tropical mix, whereas the ever-popular Dark'n'Stormy is made with dark rum, ginger beer and lime for a bold flavour profile and a refreshing hit to the palate. 
We love rum so much that we offer several rum-based cocktails here at The Meat & Wine Co. As well as the classic pina colada and mojito options, you can try our 1959, a cocktail made with pineapple infused rum, yuzu juice, fresh lemon and dill, and sugar, for something totally new and endlessly refreshing.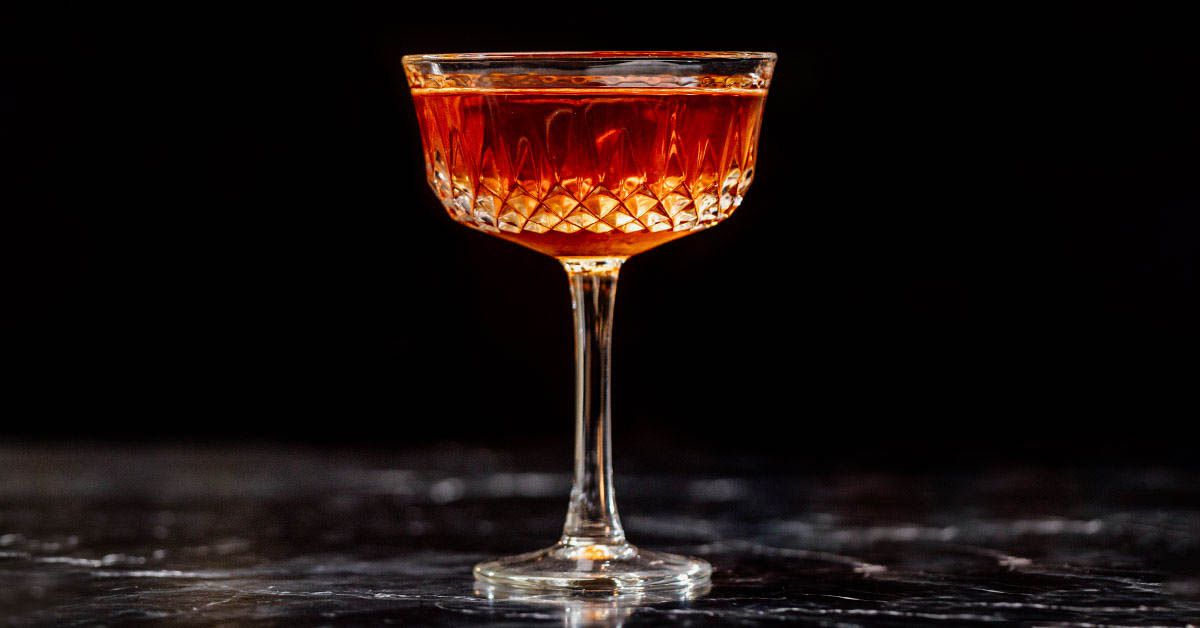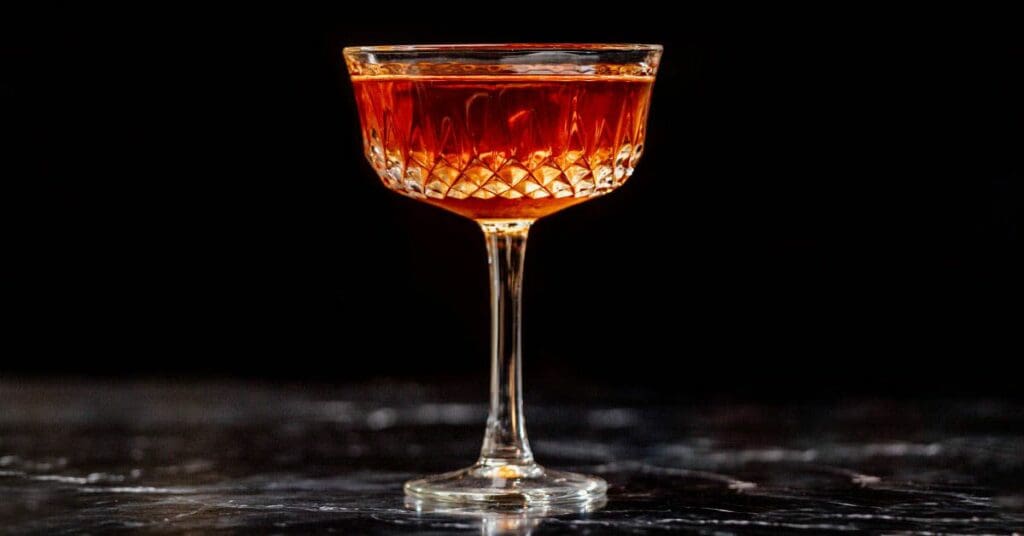 Photo credit: Liquor.com
Whiskey is a widely loved distilled drink, and stems from a variety of different fermented grains, including wheat, rye, barley, and even corn. Aged in wooden barrels and often aged for a decade or longer, this rich and deeply flavoured drink is enjoyed by itself and on the rocks even more often than in cocktails. 
Aside from being drunk straight or over ice, there are a number of highly popular whiskey based cocktails. The Old Fashioned is an understated cocktail of whiskey, bitters, and sugar, while a Whiskey Sour is similar with just whiskey, lemon, and sugar. These simple cocktails allow the flavours and notes in the whiskey to shine, adding only subtle touches to complement and amplify this delicious drink's natural notes. 
As well as the aforementioned classic cocktails, The Meat & Wine Co also offers a wide variety of Irish, Scottish, Japanese, and American whiskies to suit all tastes. 
Discover one of the best cocktail bars in Mayfair
Our restaurant doesn't just offer a wine bar – our cocktail bar is one of the best bars in Mayfair. Make your reservation to enjoy your favourite classic cocktails or explore our house cocktail menu for something new.