Mayfair is easily one of the best parts of London. It's filled with history, beautiful outdoor spaces, fascinating attractions, excellent shopping, and phenomenal dining. 
You'd need many days to see it all properly, but if you only have one day to spare, you can at least see the very best of the attractions and things to do in Mayfair.
Breakfast at Sotheby's Restaurant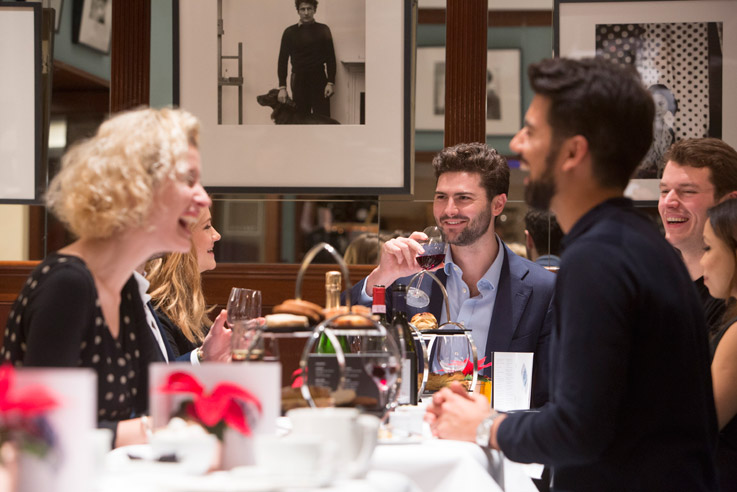 Photo credit: Sotheby's 
Sotheby's is a world-renowned high end auction house for the most precious, rare, and sought-after items on the planet. It's where you could bid on artwork from the old masters, vintage designer clothing, and jewellery that's listed for five figures (or more). 
While most of us won't be shopping in Sotheby's, you can stop in for an exquisite breakfast. Breakfast or brunch here also makes for a fantastic unique date idea, as it's a special setting that's laid back enough to get to know one another. 
The menu changes weekly but tends to offer contemporary meals done well – and all for a fraction of the cost of anything else sold at the establishment.
Explore Savile Row and Regent Street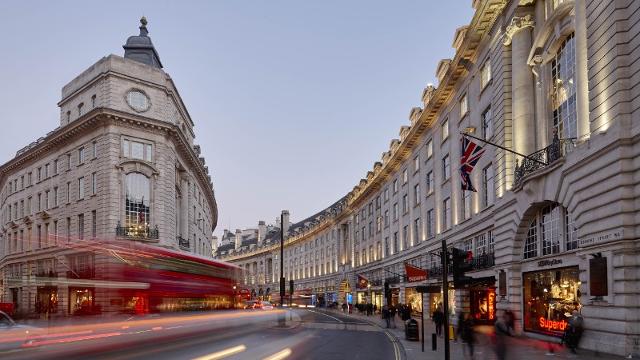 Photo credit: Visit London
After breakfast, head around the corner to Savile Row and Regent Street, both of which are known for their shopping. 
Regent Street is famous for its flagship retail stores such as Liberty and Hamleys, and is just 1.3 kilometres long. Savile Row, just one block over, is famed for its tailors, and is 270 metres long in total. 
Even if you don't do anything more than window shop, these two famed streets are beautiful and fascinating simply to explore.
The changing of the guard at Buckingham Palace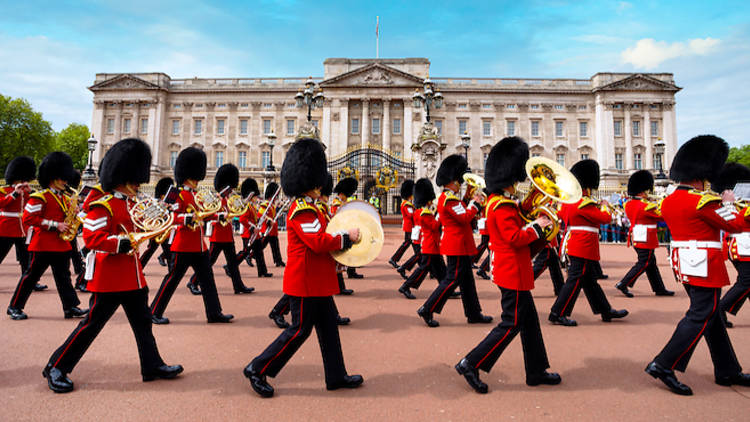 Photo credit: Time Out
It's hardly a visit to Mayfair without stopping at Buckingham Palace, and the best time of day to see it is at 10.45am for the changing of the guard. 
This traditional, ceremonial event sees the Old Guard at the palace switched out for the New Guard. It includes a band, with a formal handover of responsibilities. The entire ceremony lasts for about 45 minutes, and if you can get there a little early, you may be able to find a better position to watch the performance.
Discover the Royal Academy of Arts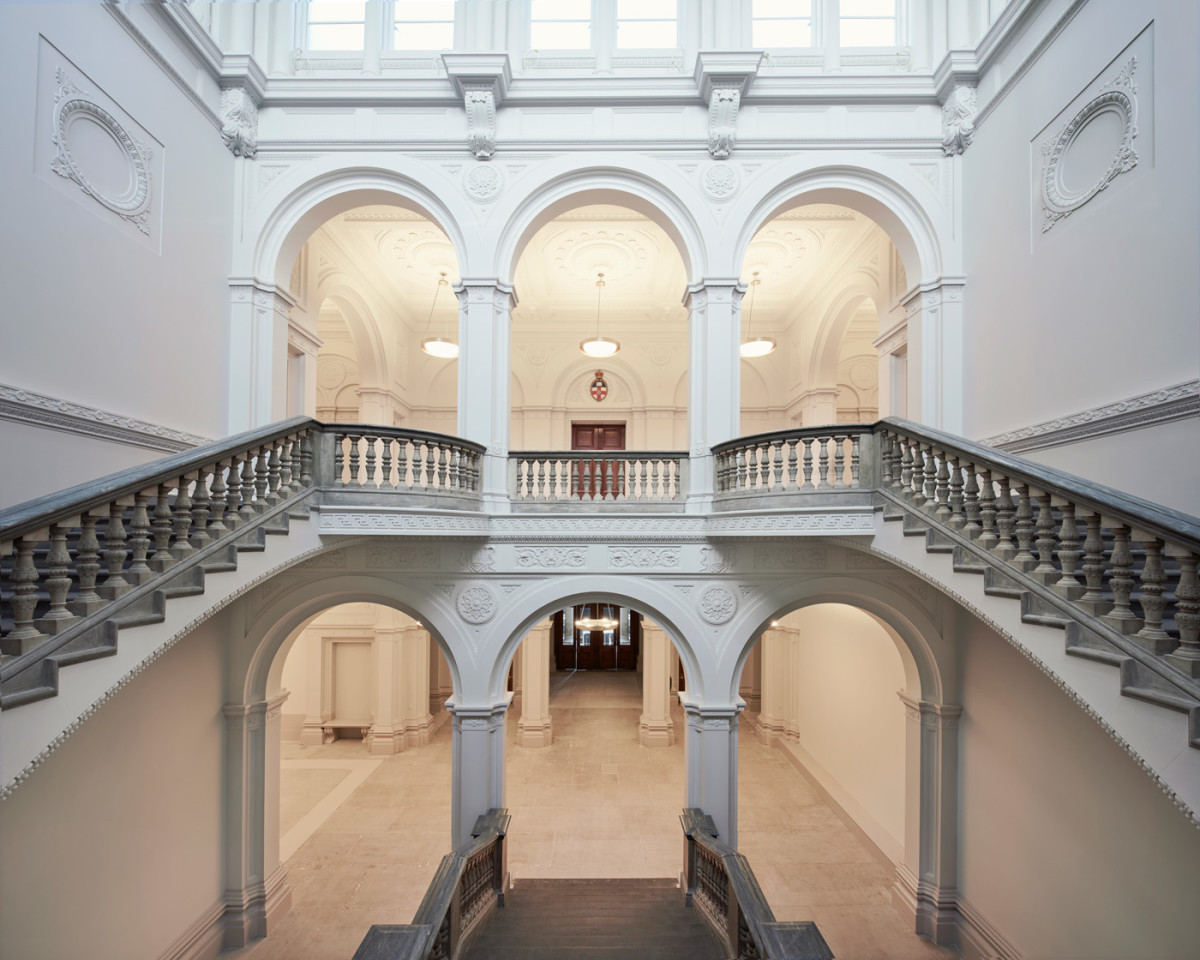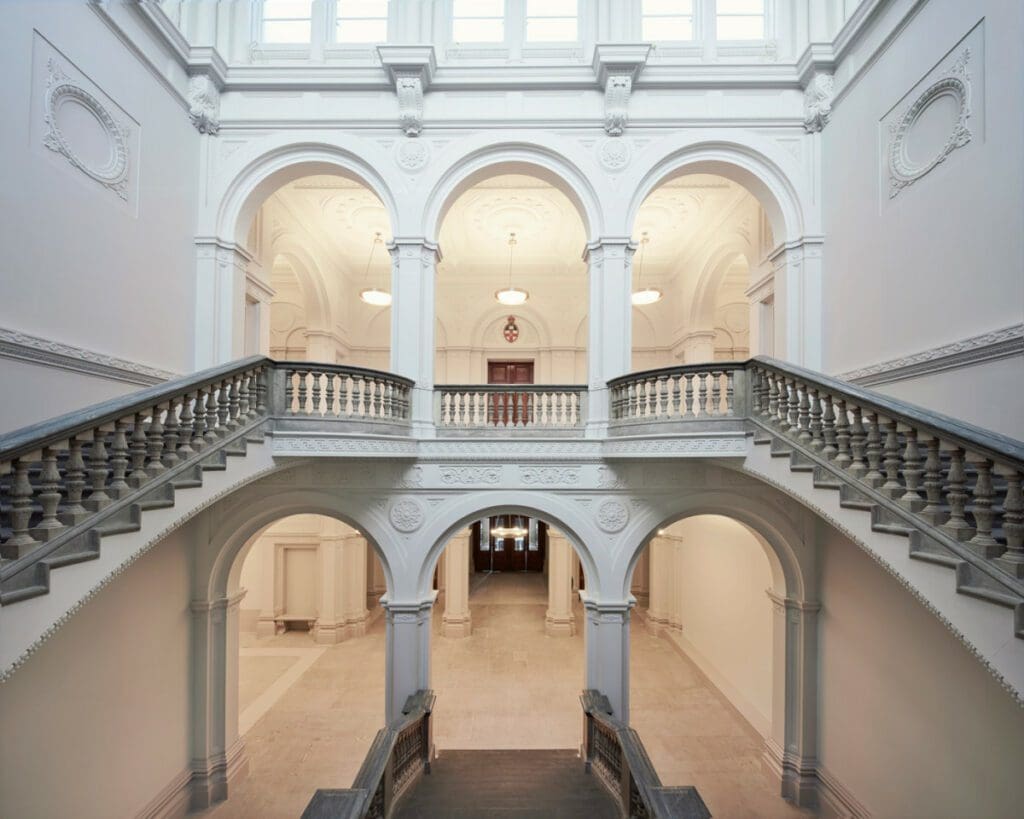 Photo credit: Royal Academy of Arts 
The Royal Academy of Arts is a world leader in exhibitions, with free displays of art and architecture, as well as some paid displays for special exhibitions. You can either explore with a map or take a tour to learn a little more about the pieces as you go. 
You can also browse the shops on site, which feature a wide variety of items, from art and homewares to books and stationery, all inspired by the artists. 
Before you go, stop by one of the several eateries on site for a delicious lunch. The Courtyard Café and Poster Bar both offer light meals, drinks, and coffees for something quick, or you can head to Jose Pizarro for a premium tapas meal that combines Spanish cuisine with fine art.
A stroll through Hyde Park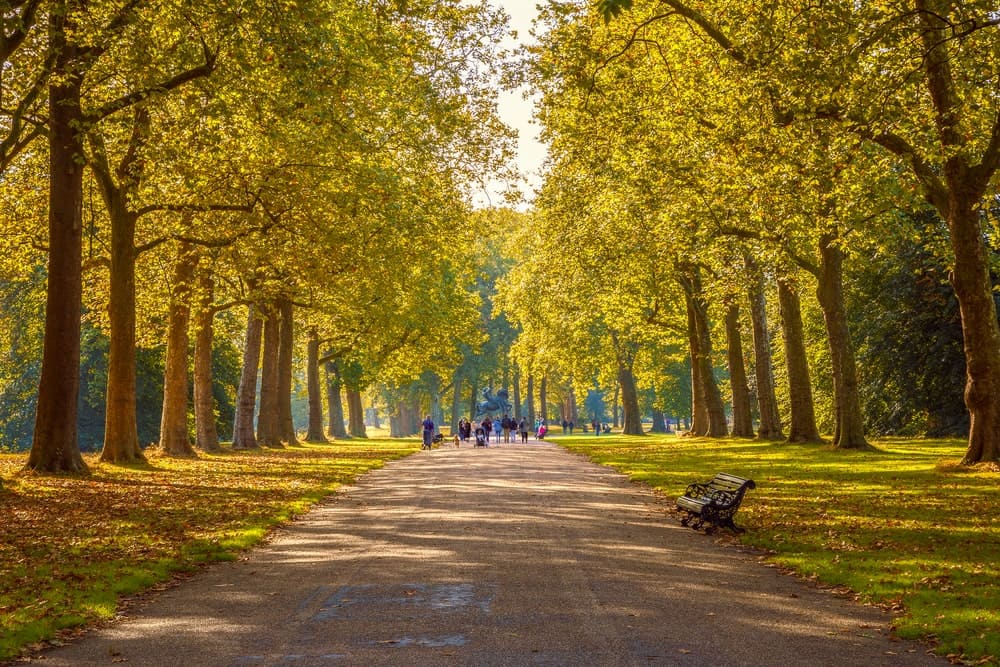 Photo credit: Signature Townhouse Hyde Park
After a big meal, it's time to take another walk – this time through Hyde Park. This large 350 acre green space was originally established by Henry VIII in 1536, and has been a historic and vital part of London ever since. 
You can easily while away an entire afternoon meandering around the park, but there are a few attractions that you should aim to visit while you're there. 
The Hyde Park Rose Garden is a must-visit even for those who are not usually interested in gardening. Its fountains, pergola, and fragrant and bright flower beds make it an oasis of beauty in the city. If you're in Mayfair in winter, you can also go for a skate at the Hyde Park Winter Wonderland Ice Rink, which is right next to the rose gardens. 
You can visit the Serpentine Gallery, which offers free art exhibitions, and the Peter Pan statue for any visitors who love this iconic children's character. 
Kensington Palace, at the far end of the park, is well worth a visit to see this historic property, which was once home to Queen Victoria and Princess Diana. The Italian Gardens add more beauty with their sculptures, fountains, pools, and walking paths, and Speakers Corner is a great final stop as you make your way out of the park back towards the heart of Mayfair. 
Speakers Corner is a historic location where public speeches and debates have been held since the mid 1800s. Famous names such as George Orwell and Karl Marx where known to speak here, and it's still common for people to get up and share their views to anyone listening, especially on Sunday mornings. 
A visit to Grosvenor Square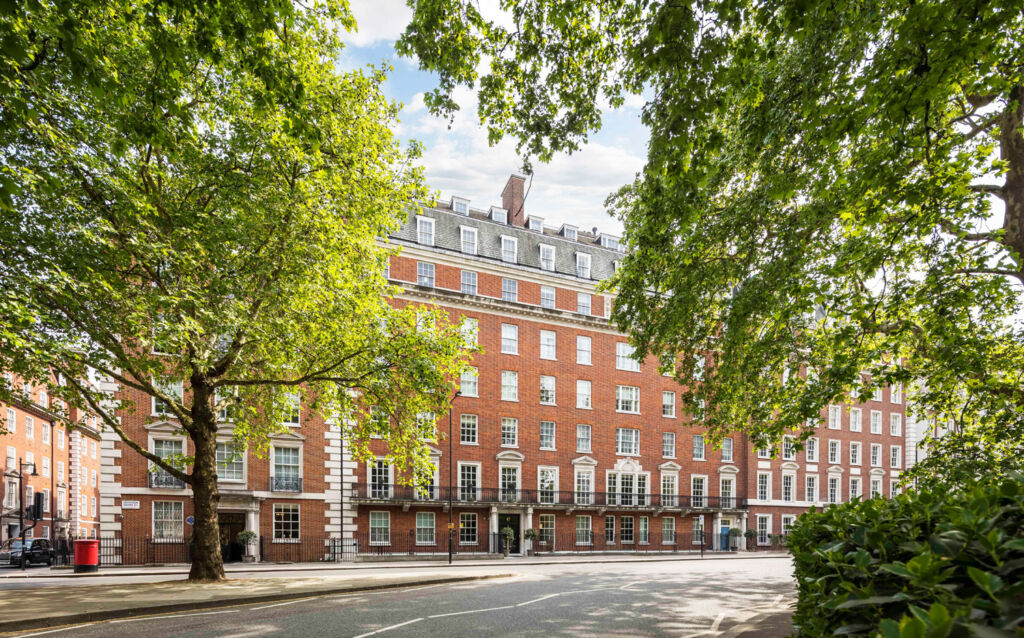 Photo credit: Luxurious Magazine
Grosvenor Square is right next to Hyde Park, and is worth making a detour for just to walk through it. 
A large historic park at its centre, Grosvenor Square is known for its historic and beautiful architecture. So be sure to take a quick loop of the square on your way to dinner.
Dinner at The Meat & Wine Co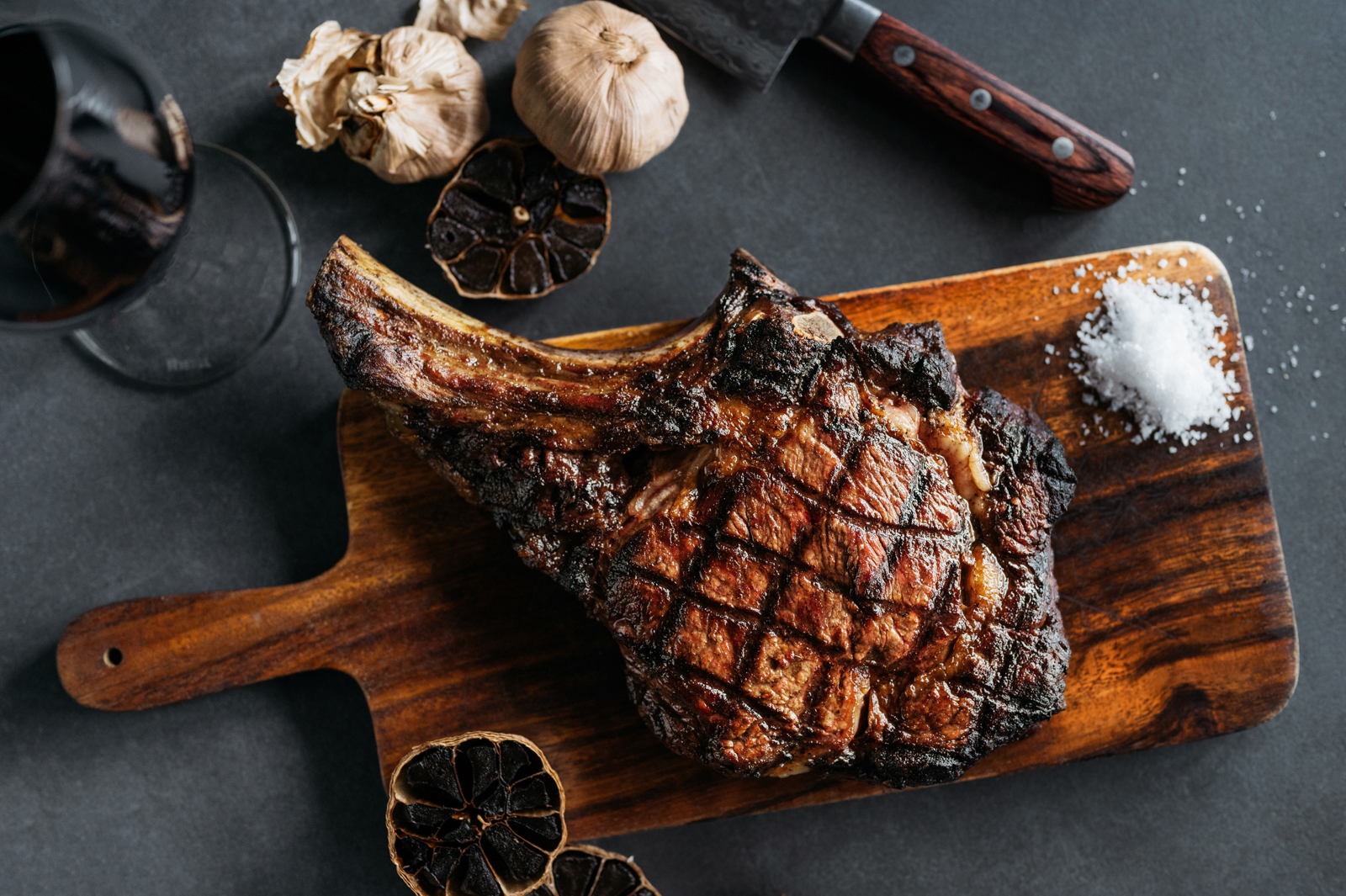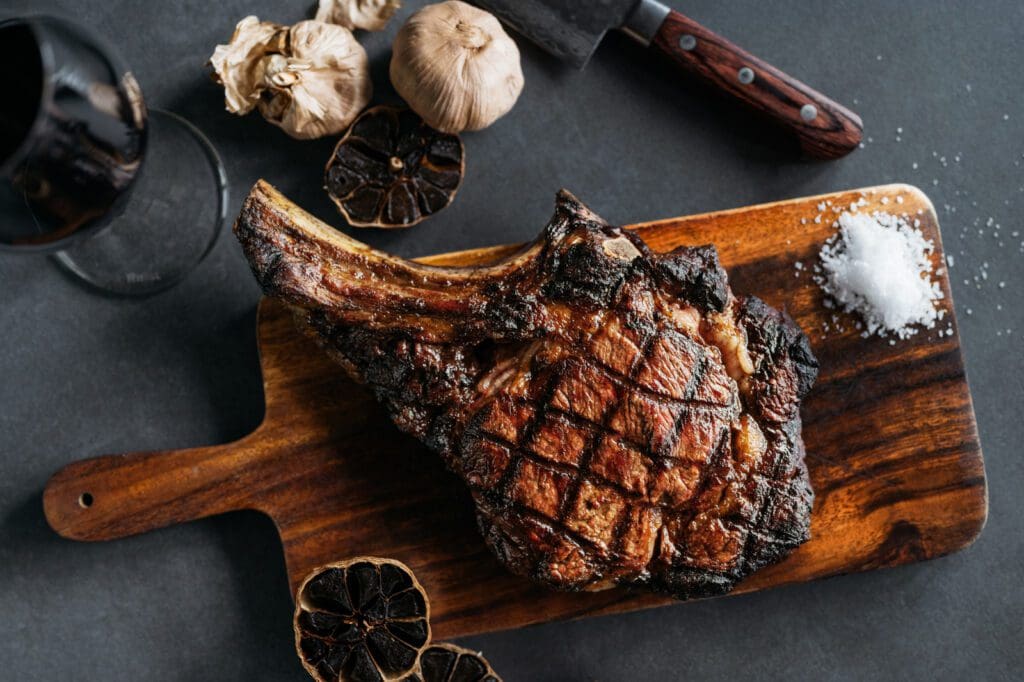 After so much walking and exploring, it's time to treat yourself to a relaxing, premium meal in the heart of the city. 
This steak restaurant in Mayfair is where you'll find contemporary fine dining with an Afro-centric flair. We are known for our in-house dry aged steak, which uses an innovative technique to offer additional flavour infusions into the cut, and provides an exceptional and unique meal for your stay in the city. 
Aside from our variety of steak dishes, we also offer fresh seafood mains, vegetarian dishes that have been planned and created with as much care and dedication as any of the meat dishes, and a selection of some of the best desserts in London.  
And to finish off the perfect day, be sure to explore our wine list just as you have explored the streets of Mayfair. Discover the attractions of our world-class reds, the experiences of our award-winning whites, and the unforgettable fun of our champagne list. 
Make your reservation at The Meat & Wine Co today and start counting down to your ultimate perfect day in Mayfair.