Corporate events can offer a lot of fun and an excellent opportunity to network for those attending, but there is a huge amount of work that goes into organising such events before that can happen. 
The biggest step in setting up a corporate event is deciding on and booking an event space. It must set the tone, provide food and drinks as required, offer a convenient location for guests, and reflect the qualities of the organisation or business. 
The right venue can therefore make a huge difference to the success of any event. Here are some of the top venues for hire in Mayfair for your corporate events and Christmas functions.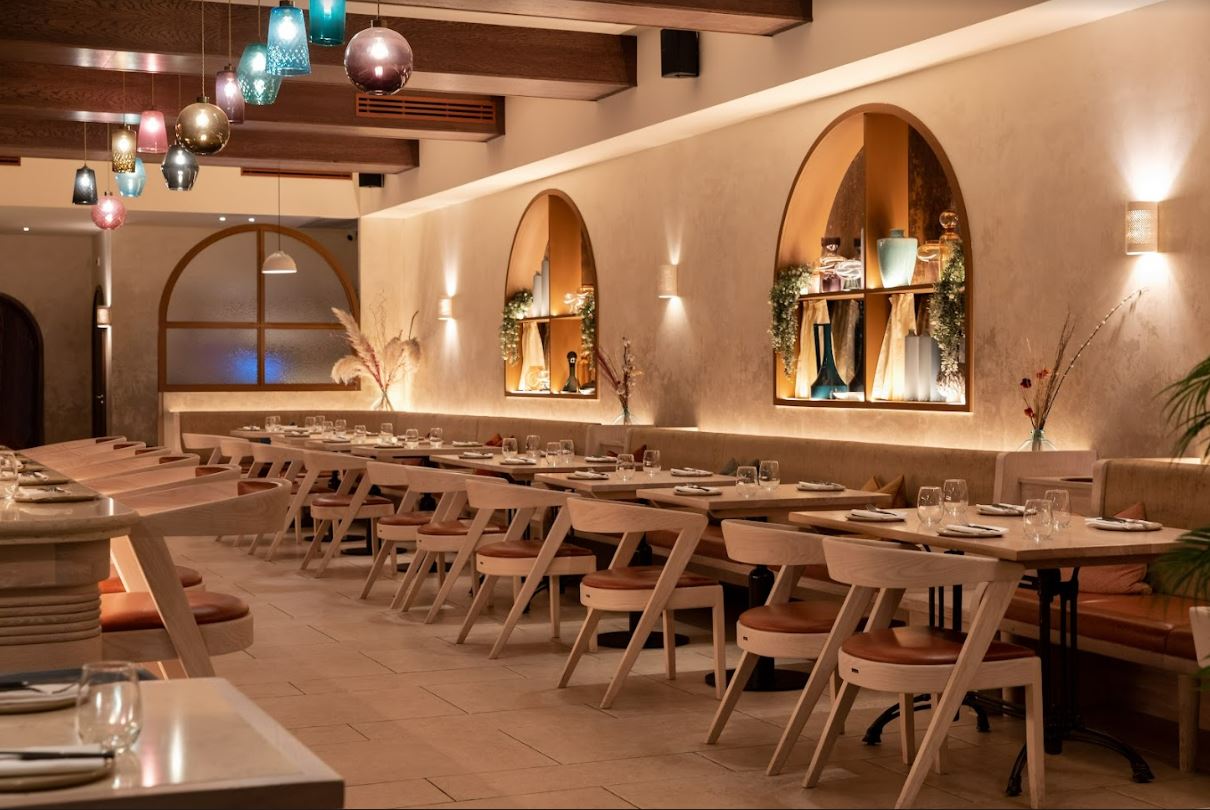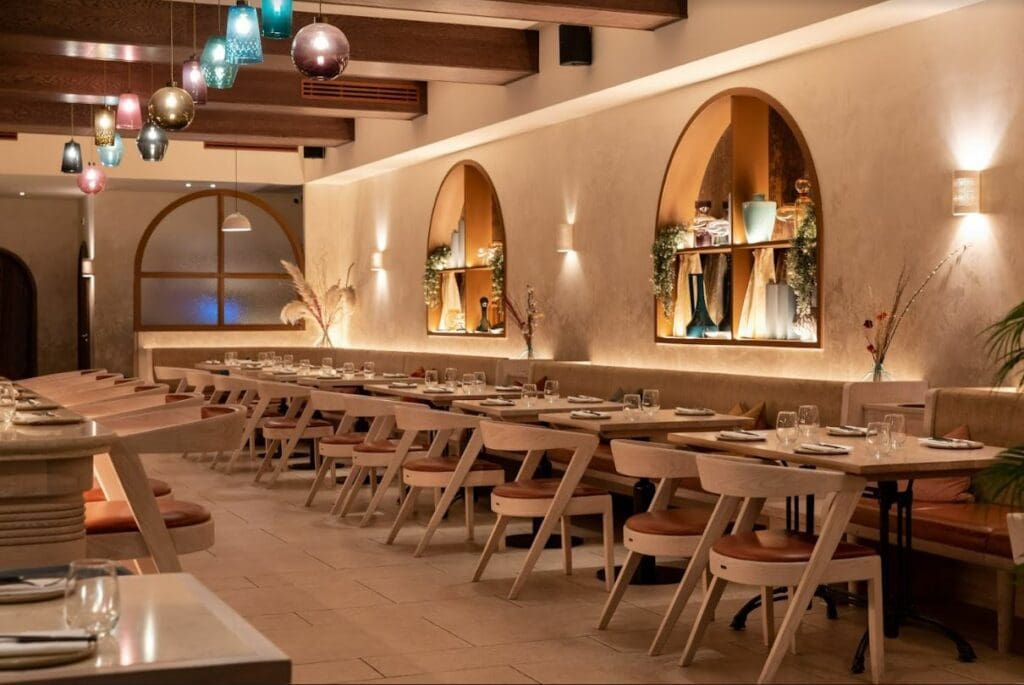 Jeru is a modern Middle Eastern meets Mediterranean fine dining restaurant in the heart of Mayfair on Berkeley Street. This elegant and welcoming restaurant offers three separate areas where you can host a corporate event or Christmas function. 
The first is the Layla Bar dining area, a spectacular space with a capacity of up to 70 people. The Layla Bar itself provides a more relaxed, lounge style corporate venue in London, where up to 30 people can mingle at the bar and enjoy drinks and nibbles. Finally, the Jeru main floor is a decadently lit, beautiful space for up to 50 people. 
Guests can enjoy shared mezze dishes, sumptuous meals, exotic and innovative cocktails, and world-class wines for any event in Mayfair at Jeru.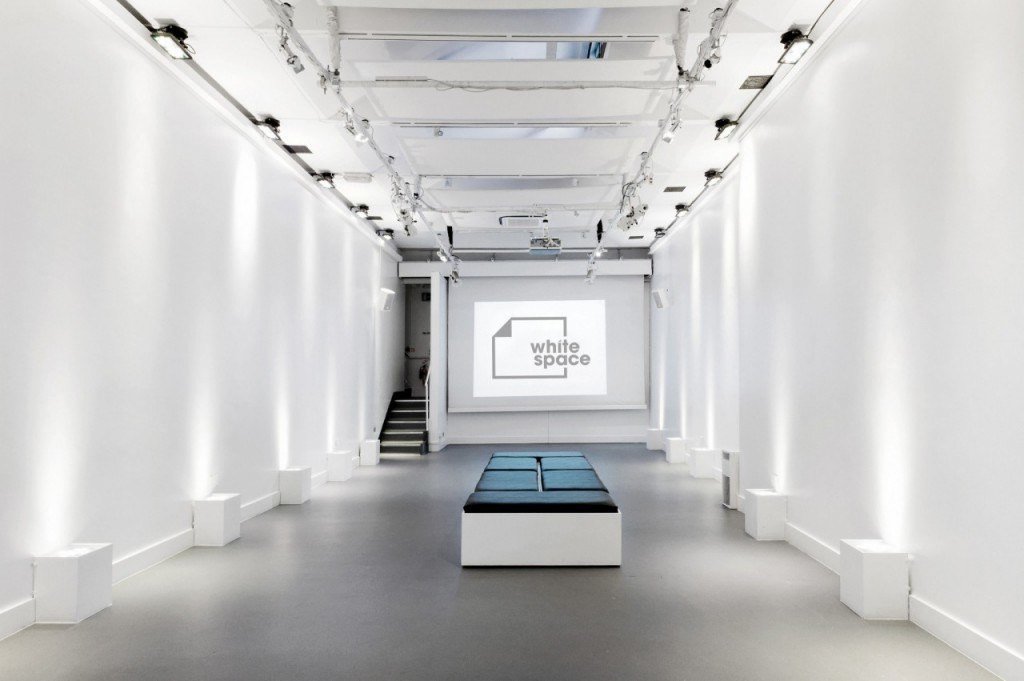 Photo credit: Venueseeker
White Space Mayfair on Bruton Street is exactly that – a white space. It is a white space that specialises in contemporary art, making it a fun and lively place to host an event of any kind. 
With space for up to 80 people seated or up to 250 people standing, the venue provides ample room for corporate events. It's a good option for organisations who prefer to organise their own drinks, nibbles, and meals, as there is no in-house catering provided. You can bring in your own drinks and meals or catering to add your own style to the event. 
As a 'white space', you have full control over the décor and layout, so you can opt for set ups such as standing only, boardroom style seating, cabaret seating, or dining seating.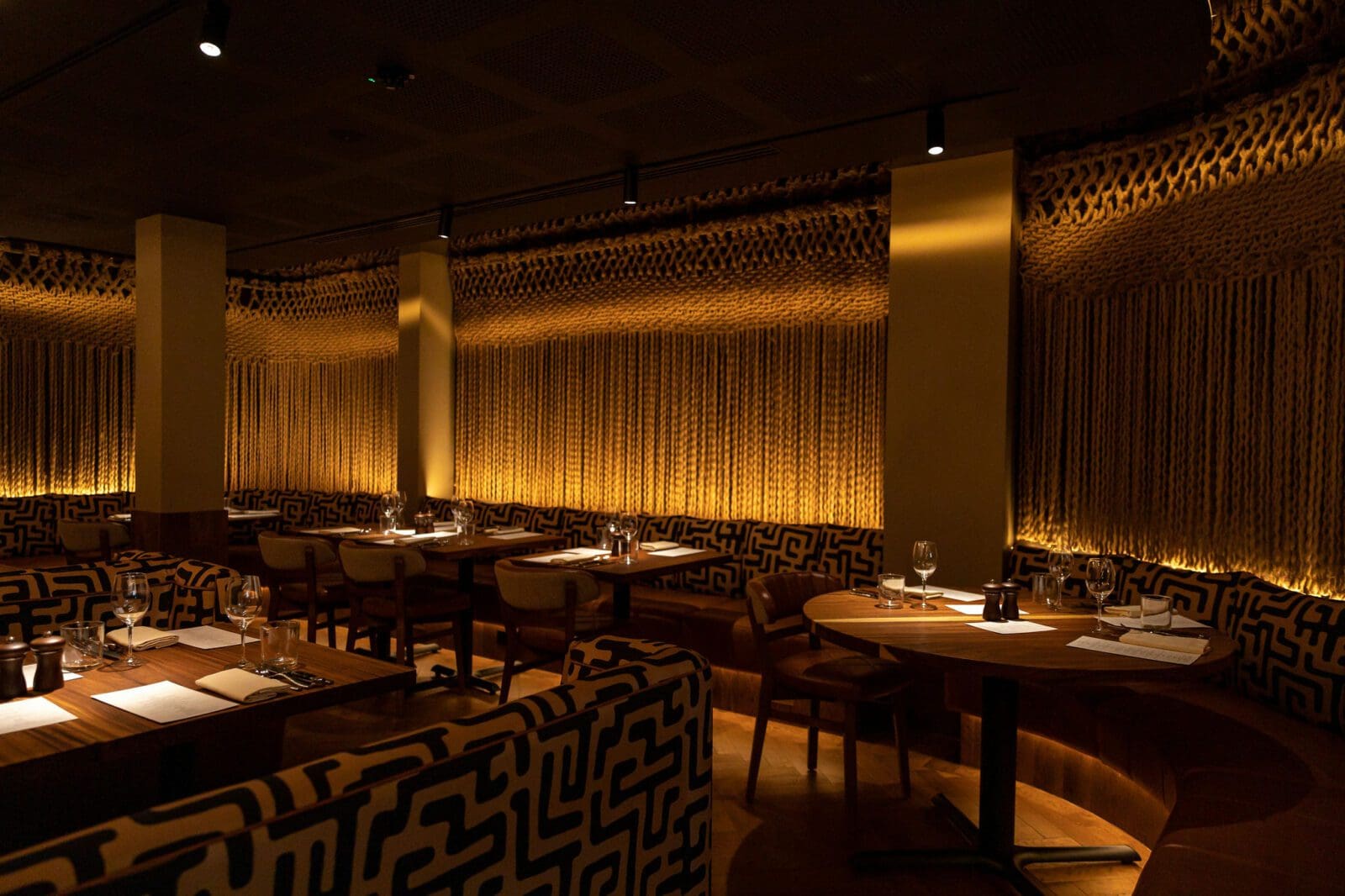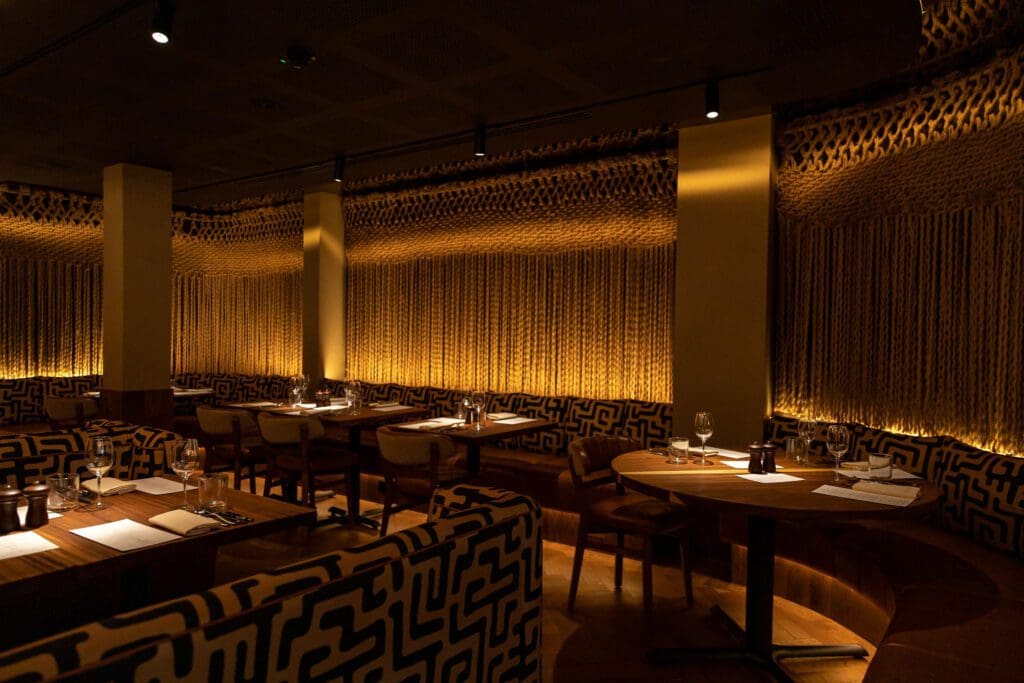 The Meat & Wine Co is a premium steakhouse with an Afro-centric twist and an extensive wine list. 
From jovial Christmas parties to memorable corporate functions, The Meat & Wine Co offers the perfect Mayfair venue for any gathering. For a completely private dining room for eight to ten people, our private dining room adds a sense of intimacy amongst the vibrant Mayfair dining scene, or you can opt for one of several semi-private dining areas in the main restaurant that can be zoned off in sections to meet your needs. 
Or, the entire restaurant seats up to 122 people, so you can enjoy a large corporate event in Mayfair with the entire company. 
We offer a variety of menu and drinks packages to provide you and your guests with some of the best of our menu options and plenty of exceptional wines, beers, and bubbles to let the good times roll.  
Whether it's a Christmas function or a corporate event, learn more about our venue hire options here and enquire about your preferred date today.